Made in North Korea
An exhibition of North Korean graphic ephemera at The House of Illustration, London & Seoul.
Following the release of his book Made in North Korea: Graphics from Everyday Life in the DPRK (Phaidon) in 2017, The House of Illustration, set up by illustrator Quentin Blake, contacted us about putting on an exhibition at their London gallery. It turned out to be their most successful exhibition to date. In 2019 the exhibition was then invited to Seoul at the Hong Ik University Art, the first time North Korean graphic ephemera had been shown to the general public.
Our story
Since the start of his travels to North Korea since 1993, Nicholas Bonner collected various graphic ephemera on his trips. Hundreds of original objects including food packaging, ticket stubs and stamps, together with hand-painted propaganda posters and comics, give an unprecedented insight into everyday life in the DPRK.
What House of Illustration has done is immerse us in what we would expect to find in this isolated nation if we visited. If we were subjected to this level of propaganda in our daily lives and not given access to the outside world, then we'd probably be convinced by the poster to declare 'Everything for the full achievement of the People's Economic Plan!'
Maybe it's just the propaganda speaking but we absolutely loved this exhibition and we advise you to carry out the Party's foreign trade policy… sorry, visit this exhibition.
Tabish, Khan, The Londonist
Curator Olivia Ahmed (left) and colleagues who set up the London Exhibition
The main space with vitrines for graphic material and the designer wallpaper by Fraser Muggeridge Studio.
Local schools attended the exhibition- record numbers for the gallery
Vitrines with air tickets, travel guides, hotel graphics and on the opposite wall various wrapping papers.
North Korean comic books placed in racks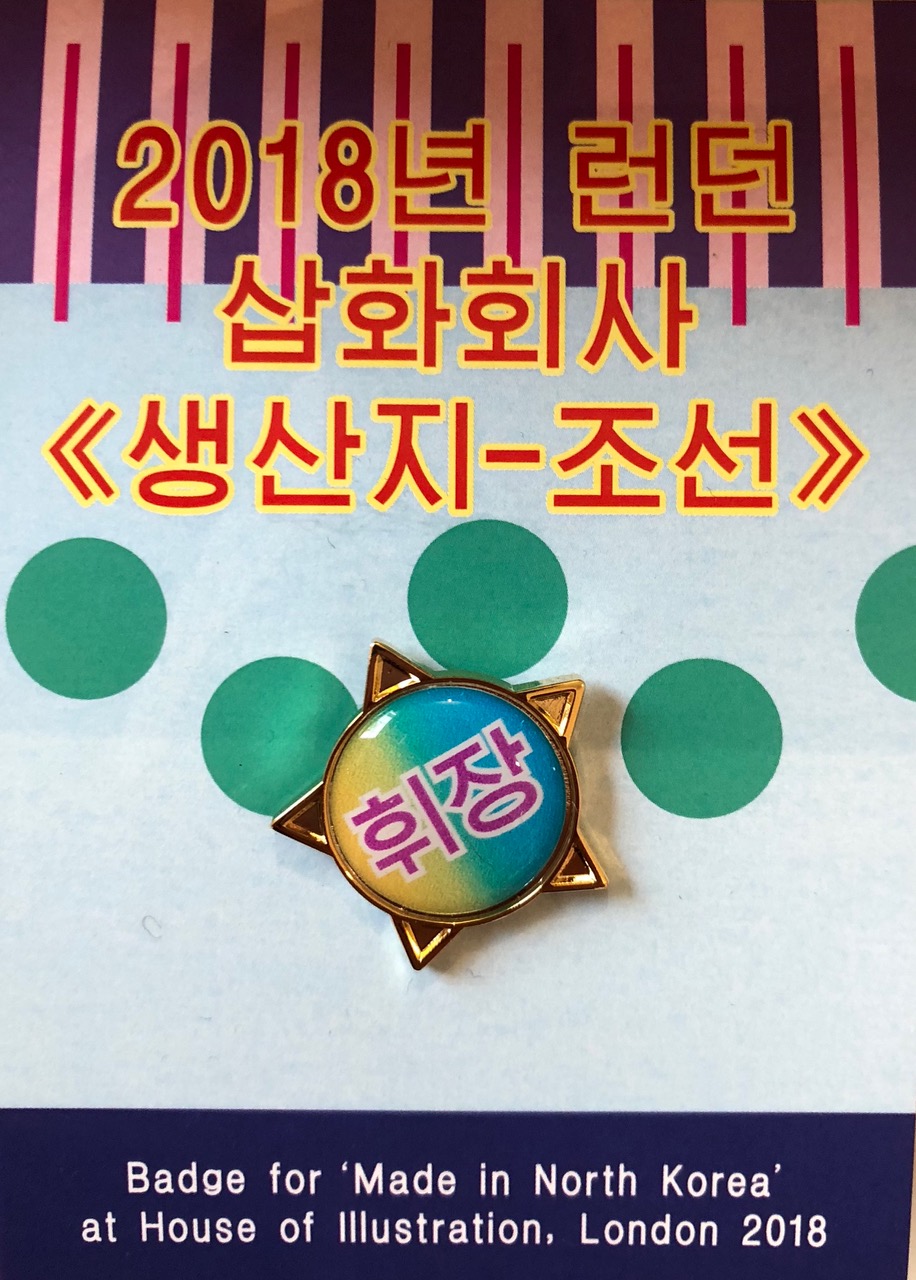 North Korean comic books placed in racks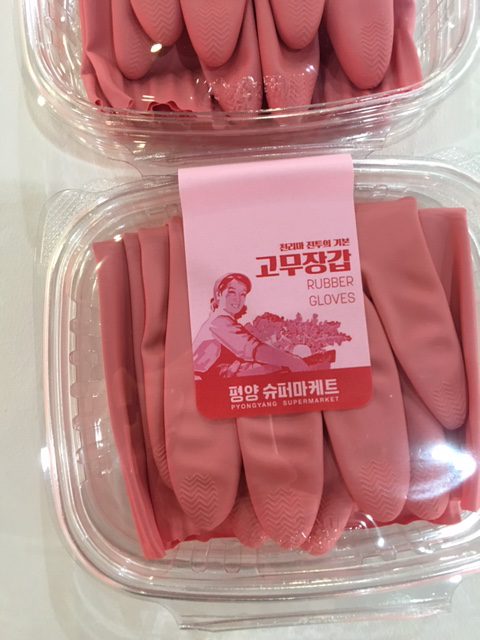 Merchandise and promotion used at the Seoul exhibition.
First room of the exhibition space in Seoul
South Korean press at the opening of the exhibition
Entrance to the Seoul exhibition
Nicholas Bonner with Miran Kang organiser of the Seoul exhibition