The Grand Tour by Carl De Keyzer
A remarkable & hugely ambitious project, taking Magnum photographer Carl De Keyzer on a 60 night tour.
The Democratic People's Republic of Korea (North Korea) is one of the hardest places in the world to photograph. Tourists have to follow strict guidelines and photographers are not allowed to go on professional trips.
Taking De Keyzer in on an approved photographic tour allowed him a unique view of almost everything there is to see as a foreign visitor to the DPRK, giving outsiders the opportunity to see the country through the lens of a globally renowned multi-award-winning photographer.
With more than two decades of experience in the DPRK and trusting relationships, we were able to convince the North Koreans that this would be a worthwhile project. Because of De Keyzer's partnership with Koryo and because both parties were upfront about the aims of the trip from the beginning, he was allowed the time and space to properly observe the places he visited.
Photographer Carl De Keyzer was on a 60-night tour to every single one of North Korea's provinces, making him the first Western photographer to ever do so.
The photographs were for Koryo's dedicated DPRK travel website (koryotours.com), as well as his own portfolio. The work was shown publicly for the first time in the summer of 2017, at the American University Museum, Washington, accompanied by his book D.P.R. Korea: Grand Tour.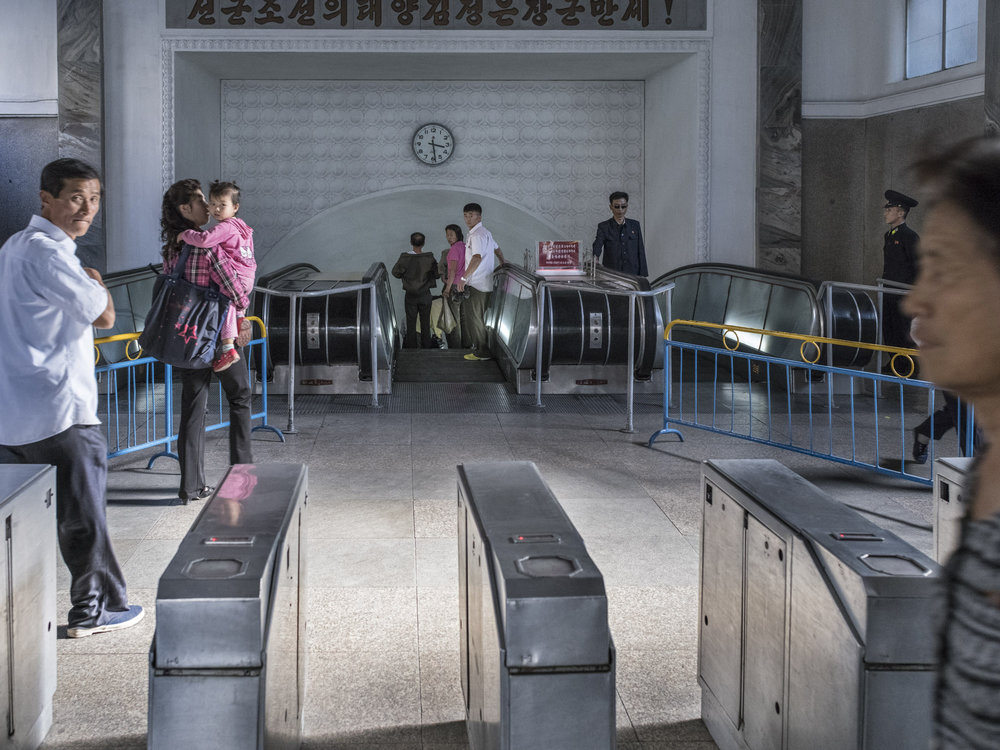 The Grand Tour: D.P.R.Korea by
Carl De Keyzer
Limited Edition Prints of 42 x 59.4 cm for 350 EUR
Artworks featured in Commissions are available for sale. Please inquire with us about availability.
Further Commissioned Works